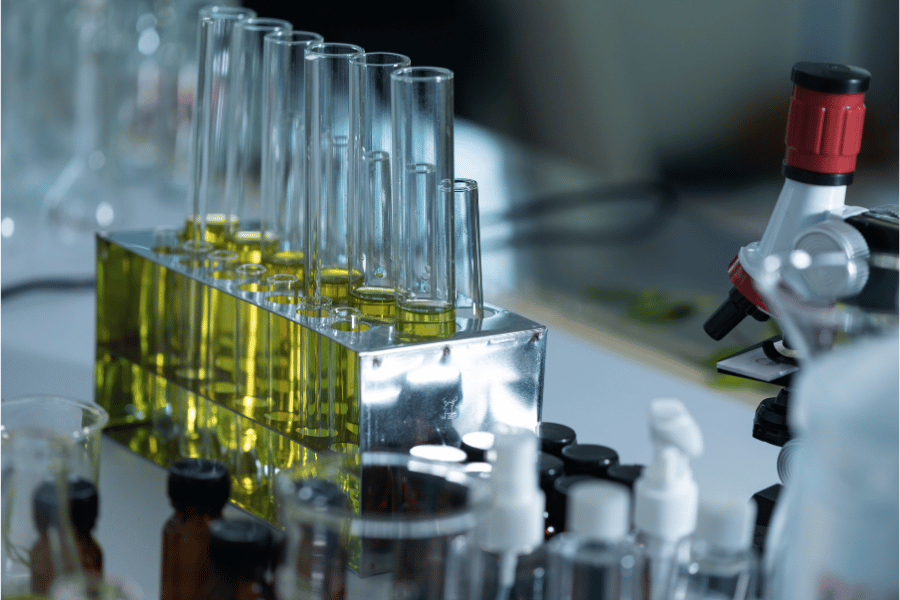 Here's how to get the most from your analysis:
Tell us your backstory- we do really care!
With over 40 years of experience in materials analysis, we know that it's important to understand the purpose behind your analysis. A fast comparison between good and bad samples to solve an emergency production problem requires a different approach (and probably a different lab) than having bulletproof data that will stand up in court cases. The more you tell us the better we can provide a solution that will most effectively and efficiently meet your needs.
Questions we ask:
Do you already know what analysis you want to perform, or do you need guidance in selecting the best technique(s)? There can be trade-offs based on the issues below: what's most important?
Is there a specific test method to follow, i.e. ASTM, ISO, USP, etc.?
Is this a regulatory issue? Is a certain Quality system required?
Is potential litigation involved?
Required sensitivity and spatial resolution of the technique? Here's a link to a chart to help with picking a technique: https://www.eag.com/wp-content/uploads/2016/11/M-006916-Bubble-Chart.pdf
Are qualitative results acceptable, or do results have to be quantitative (i.e. meet a spec for impurity levels, concentration, etc.)
The samples:

What is their form: solid, liquid, gas, or powder?
How much material is available? Is this sample one of kind?
Is the sample one of a kind?
Is the material hazardous? Can you provide an SDS?
Size and shape of solid samples
What are the features of interest and where are they located?

Number of samples to analyze? Do you want to run replicates?
Is there a specific deadline for results?

Quality requirements
Different industries have very different quality requirements for data, and labs have different quality systems depending on the primary industry they serve. Be sure to tell us if you need results from an accredited lab using a standardized method, or if GLP (Good Laboratory Practices) have to be followed. See our Quality page for more details.
Timeline
If you have a specific deadline or results are needed in a rush be sure to let us know. Many labs offer rush turnaround for a surcharge, but also, if we know you have a specific deadline we can tell you if it's reasonable to expect results by that deadline, and sometimes we can add a little leverage to get it done a day or two quicker.
Budget
Sometimes tradeoffs can be made in terms of replicate analyses, turn time, or number of techniques used to help stay within a tight budget. For example, we've had cases where a production line is down and the customer wants to run every possible analysis simultaneously in order to solve the problem. In less urgent cases we might proceed iteratively with the technique most likely to solve the problem and only use additional analyses as needed.