Regulatory-based labs are primarily focused on measuring materials to confirm that they meet government regulations. In many cases they analyze large numbers of samples on a routine basis using automated technology, for example, checking for contaminants in groundwater.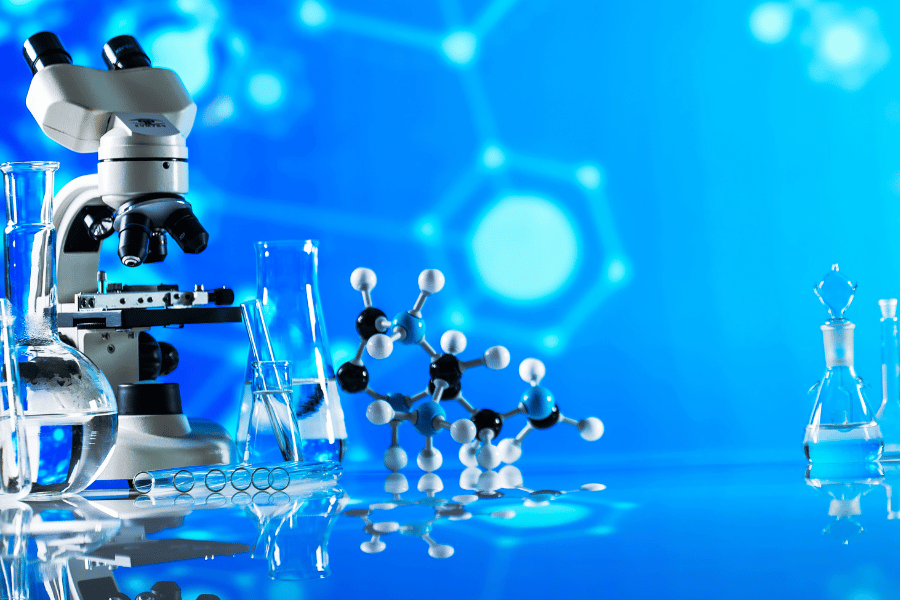 Other regulatory labs can perform quite complicated analyses such as testing drugs to confirm that they have the right amount of active ingredient or testing biomaterials to make sure they aren't harmful to the human body.
Some examples are:
Environmental: testing water, soil, and air for contamination, or products that might be potential sources of contamination
Food: testing for purity, shelf-life stability, and bacterial contamination
Drugs: testing drugs to confirm the contents (polymorph), impurities, shelf life, and additives
BioMed: testing biomedical devices for physical attributes (strength, resilience, etc.), functionality, and the potential for toxicity (i.e., leachables and extractables).
Depending on the type of regulatory need different quality control programs are typically required. For example, analysis of drugs and biomedical devices typically needs to be performed under cGLP (Good Laboratory Practice) criteria. cGLP labs are not accredited by any particular agency but can be audited by their customers or by the FDA at any given time. Other regulatory agencies may require that analyses be performed by ISO-accredited labs. For more information on quality go to our Quality page.
MAT-CS can help with finding the right lab for your particular analysis and then facilitate the logistics of getting the work done. We frequently coordinate conference calls between labs and our customers to work through the details of these analyses before they are performed and then to go over the results and help the customer understand them when the work is completed.
Some examples of regulatory work we have facilitated include:
Analysis of TBBPA (Tetrabromobisphenol A). TBBPA is a flame retardant typically used in polymers that have recently become of interest to the EPA, which issued guidance in terms of allowable amounts in products. MAT-CS has worked with three different customers to measure for TBBPA in their industrial products. Because the EPA guidelines are oriented towards consumer products special interaction was required with the EPA to determine how to effectively sample these physically large industrial products.
More examples to come…